Ornamental Aluminum Fencing
We offer a wide selection of ornamental aluminum fencing and railing, from ornate entry gates to simple pool fencing. Below we have shown some of out most recent projects.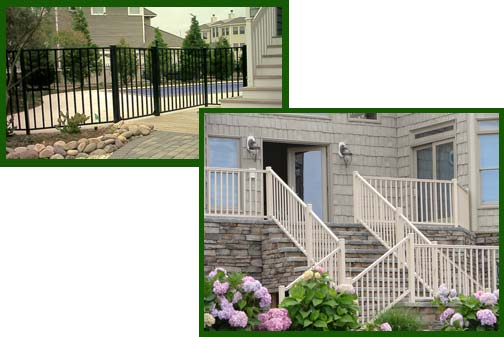 Chain Link Fencing
We offer a full line of chain link products as well. We can provide for the largest of industrial projects to the more economical back yard barrier. We offer a full line of dog kennels, from the new Ocean County Animal Shelter (shown below) to the homeowner's pen for fido.